Celebrating Halloween in Sweden is a relatively new tradition that grows every year. From the beginning, many people confused the weekend with All Saints Day, which triggered many upset feelings. Especially since both weekends have a theme of reminding us of the dead and were in Sweden, we did not think it was a weekend to be celebrated with a party and bus. Instead, every saint's day is a weekend when we want to find peace, think of our passing away by lighting a candle in the cemetery, and finding time for reflection. But unlike All Saints' Day, which falls on the Saturday between October 31 and November 6, Halloween is celebrated a few days before, which is always October 31.
Where does Halloween come from?
Did you know that Halloween originates from Ireland and partly Scotland? During the famine and emergency years of the 1840s, many Irish emigrants came to the United States, and with them, began, of course, new traditions to the country. Many believe that the tradition originated in connection with the Celts coming into contact with the Vikings who had traditions with them, such as Autumn Blot.
For several hundred years, the Vikings ruled several of the British Isles, so it is no wonder that their traditions influenced the Celts. The Celts also have Samhain, a holiday that has many similarities to the Vikings' Autumn Blot. Samhain is a New Year's party, which symbolizes that summer is over and winter has begun. In the US, celebrations also came together with, among others, Guy Fawkes Night, and this, in turn, has, of course, contributed to the holiday we have today.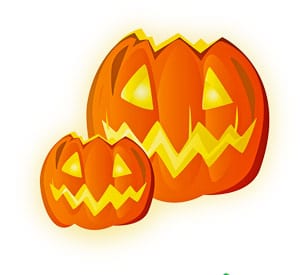 Halloween has been traced back to the 16th century as a Scottish name for 'all hallow's eve,' which is the night before All Hallows Day (also called All Saints Day). Since All Hallows Eve is translated into Halloween, it is no wonder that Halloween is confused with All Saints Day. Therefore, it made us in Sweden so confused. But Halloween is always celebrated on October 31, whether it's a holiday or a weekday.
A new celebration came to Sweden
The celebration of Halloween has been happening in Sweden since 1950, but it was only as late as the beginning of the 1990s when trade and businesses began to market it as it took off. Like so many other these days, it is usually the trade that recognizes these days to attract customers and increase sales. At the same time, we must admit that this weekend is an enjoyable tradition to follow for those who do not think it is fun to have a reason to dress up and decorate their home with all kinds of new details.


Nowadays, many celebrate the day by organizing and inviting their friends to a Halloween party. It is also not uncommon for pubs, nightclubs, and other actors to organize celebrations where everything is offered, from black pasta to pumpkin soup. And, of course, the participants are dressed up in honor of the day.
When it knocks on your door
Perhaps it is extra attractive and not so difficult to take in the tradition of celebrating Halloween since we already celebrate Easter and let the children dress up for Easter treats where they go around and beg candy in the neighboring houses. The difference, of course, is that the Halloween theme is not as cute but is more about scaring and being as scary as possible. With that, the element "trick or treat" has also been added. While the Easter bunnies can choose to give away their worst Easter card to the household that offers bad candy, the little monsters that knock on Halloween are much scarier. Of course, the expression the trick takes depends on how brave the children and young people what door they knocked on. At best, you get scared, and at worst, your front door comes out for an egg or tomato attack.
Load your basket with sweets
So it is essential to load up with candy so as not to fall out for any trick and make sure you have a large variety of candy in your basket because you never know who is standing there on your doorstep. And whatever you do, do not fill it with fruit alone, although you probably think it may be a better choice for children's teeth. If the parents have permitted their children to go out on a "trick or treat" tour, you can certainly trust that their children are also allowed to eat sweets.
Everyone loves to get dressed
In the United States, it is widespread for adults to dress up as well. However, it is not just children who think it is fun to let the imagination express themselves differently. In fact, the set contains several more or less scary Halloween costumes for those who do not want to make their own, do not have the time, or need inspiration.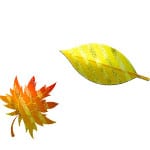 In addition to dressing up, you should also decorate your home so that the monsters visiting you feel welcome. Spider webs with large or small spiders are a matter of course. Maybe because a large part of the population is afraid of spiders and thinks it is uncomfortable to get spider nets on them. Everyone knows who has gone through a forest and got a duck for spiderwebs that go from tree to tree. Bats are also something that is usually perceived as scary and which often participates in horror movies.

As the season and evenings have become darker, different lighting is something that many people use in their home decoration—both outdoors and inside, of course. In the United States, it is tradition to meet and carve out a pump that you put a candle in and then place it on the stairs or at the entrance to the house. Smaller pumpkins can fit on the table indoors as decoration for the evening meal. There are no limits to how creepy you can make your home and your disguise this weekend, so let your imagination flow freely, and don't be afraid to challenge yourself and your neighbors.
Please, feel free to share the page!
Tips on more reading