What is good Christmas presents for children? Good Christmas presents for children can be, for example, a microscope, skates, slime, pearls, a doll trolley, toys, puzzles, or puzzle books. But what good Christmas presents also depends on how old the child is.
But let me tell you more!
It's hard to find good gifts for children. Whether it is a child you know well or not, it is sometimes quite difficult to find good gifts for children. To begin with, children are very different and are of different ages and desires because of things I have therefore made it a bit:
All we want, of course, to find that perfect Christmas gift for the child so that her eyes twinkle a little extra on Christmas Eve. But what is an excellent Christmas gift for a child? There I intend to tell you here. A good Christmas gift for a child is one that fits their age, gender, interests, and an excellent Christmas gift should also not make the parents angry. Let's take a closer look at some concrete examples of suitable Christmas gifts for children. 
It can be challenging to give Christmas presents to children who already have everything! 
Are you going to celebrate Christmas with the family? Do you not know the grandchildren well? Is it challenging to find suitable gifts for grandchildren? Or maybe it is your children it is hard to find a nice gift for?
Good Christmas gifts for children
Generally, I think most kids have too many toys. I try not to give either my children or other people's children so much more stuff. Most parents I know spend still very much time picking up toys from the floor. I do not want to be the one who puts an additional burden on their shoulders.
Christmas gifts, giving knowledge: experimental boxes, microscopes. Clothing is, of course, always fun to have. Activity Gadgets for physical activity: sledding, skating, snow rides do not forget your helmet. Crafts Things that can activate the child for long periods. Here you are hard to find Christmas gifts for children who already have most of the time you can find useful tips here: 
Bad Christmas gifts to children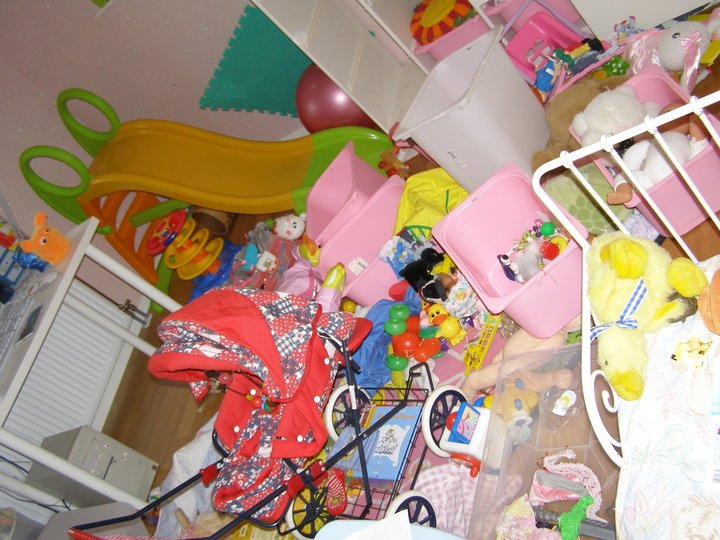 Toys generate a lot of work and frustration. Try not to buy so many toys. There is an unwritten rule that all toys should be spread around each day. Parents often want to clear away all when evening comes. So try not to build so much on the toy mountain. It is much better to give away toys of a little higher quality. Toys easily create frustration! 
So there are other crazy gifts that you should look out for when buying Christmas presents for children. My kids got a super cool police car driving around by themselves and sirens sounding. Unfortunately, they sounded so much that the children heard ringing in the ears long after the sirens were silenced.
Good Christmas gifts for a baby
A good Christmas gift for a baby is baby equipment, baby toys, or clothes. Another good idea might be to give the baby shares. Read more about Christmas gifts to babies four months, and the baby seven months.
Magnificent Christmas gifts for young children
Young children wish for toys. They need to get things that do not contain small parts or items that they can hurt themselves on. When it comes to young children, so there are no significant differences between the sexes that kids think is an excellent Christmas gift. Both girls and boys love cars. Both boys and girls want to have prams. Are you going to give Christmas presents to siblings, it is crucial to justice. If one gets a doll's pram, it's probably a good idea to also provide the siblings with a doll's pram as well.
Do young children is usually the number of presents and the size of the gift-giving is very important, certainly not the price of it!
As a parent of young children, I rather appreciated it when the kids got a little finer gift of higher quality. E.g. brio train, fireplace or brio dog. There are toys that both are very good and long-lasting. There are toys that will be left to the grandchildren.
A good Christmas gift for young children has to withstand tough conditions.
CHRISTMAS CELEBRATIONS IN OUR FAMILY
When my own children were small, I try to mix things they did with the things they wanted. They loved to have huge piles of Christmas presents, although there were both socks and school supplies in some Christmas presents. I think every child deserves to have a magical Christmas with lots of presents and great childhood memories.
In our family, we have a tradition to hang our stockings on the door before going to bed. In the morning, Santa had put a Christmas gift in the hose. The more confident children hung their panty hose, sometimes several pairs, just to be on the safe side. On Christmas morning, they could sneak up early and look in their socks or pantyhose. In the sock, there was a Christmas gift. The morning Christmas gift, I always picked with great care. Our parents were always very busy on Christmas Eve. There was food to be cooked, the last Christmas present that should be wrapped, Christmas clothes to iron, and we wanted to have time to clean up the last stuff before the guests arrived. So the morning gift was always something that could occupy the kids for an hour or two. Christmas gifts that the children were in the morning used to contain coloring books, games, or puzzles. If the children had something to do so successfully, they would usually keep their Christmas nerves under control.
Stuffed animals are usually good Christmas gifts to children
Small children, and girls up to 12, like cuddly toys. Guys usually stop using them slightly earlier. But a stuffed animal is often a good Christmas present for children.
Christmas gifts to children in their early teens
Children in their early teens, both boys, and girls wishes often technology gadgets. It can be eg headphones, video games, phones, etc. Children wish themselves very often board games. But they get a game they usually think much about when the family has a spelkväll together.
Both boys and girls in their early teens wish for headphones and accessories for their phones: the power bank, and mobile phone shell. They also want video games.
Another great Christmas gift for children at this age is gift moviegoers, clothes or a favorite store.  
Christmas gifts for guys in their early teens
Guys in their early teens are wishing for both technology gadgets such as headphones, computers, new phones, or video games. They want to cool alarm clocks, games that give electric shocks, Star Wars-related gadgets, computer games, cool home furnishing, and so on. Although not often say they wish for their clothes so they tend to be happy to have a hoodie or a cool shirt.
Guys and girls want the same things far into old age, but when guys start coming up at this age, something happens. They want no longer the same as the girls want for Christmas. Guys in their early teens think such NOT that unicorns are good Christmas gifts.
Christmas presents for girls in the early teens
Girls in this age often desire clothing (GIFT), makeup, beauty products, fun gifts, headphones, and things where they can make their ice cream, own snacks, and other goodies. Girls at this age also want new phones and accessories for their phones.
Cheap Christmas gifts for children
Are you looking for cheap Christmas gifts for children? What Christmas gifts fit well of course depends on how old the child is. Is it a small child so often teddy bears and stuffed animals are very appreciated gifts.
Cheap Christmas gifts to children for under $10
Hair ornaments, lights, decoration, flashing glasses, a mug filled with candy, popcorn bowl, slime, bouncy balls, beads, small game like 4 in a row, Uno, Mikado, fishing game, necklace from Harry Potter, keychains, unicorn poop candy, reflexes, puzzles, plush toys, decorative pillow, blanket, nice alarm clock, craft books. There is actually a lot you can find for under $10.
Cheap Christmas gifts to children for under $5
Here are also lovely Christmas presents for $5 for children. Some examples are models, a funny mug, glasses, earrings, necklaces, crayons, fidget spinners, pompom key rings, whoopee cushions, pearls, reflexes, and so on. You can also find cheap Christmas presents for crafting in the supermarkets. They usually have cheap crafts things for $5. If you look in the bookstore, typically, the same items cost significantly more. Candys are, of course, appreciated. If you want, you can put them in a beautiful bowl before wrapping. Soap bubbles are also fun. It's hard to find anything under $ 50 online. My best tip is enough that you look in the craft corner in the supermarket. There may also be some bath salts and shampoo for under $5. In the local toy store, you can also find for under $5 sometimes.
Here I think also you look for used books and toys. It is thrown for a lot of things that are still intact and functioning. I have bought a lot of used toys for my children. Things are not useless just because they do not come in a box or to another who has played with them before. Dries you just clean them, so I think it works just fine.
Advent calendar
When nearing Christmas wish both children and teenagers also to make their own advent calendar and hide great gifts, one for each day.
Please, feel free to share the page!