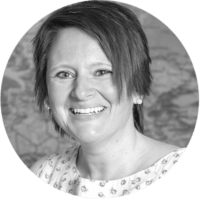 Hi, my name is Annika. One thing that you will quickly learn about me is that I am passionate about giving gifts. So you can kind of say it has taken over my life.
I have been giving gifts since I was a little girl. In my native Sweden, giving gifts is a big deal. It is almost as important as going for a daily "fika" – another one of those things we Swedes have exported to almost every part of the world.
As we all know, it is not always easy to know what to give a gift, or even why you should give a gift. But, in my opinion, you really don't need to have an excuse to give a gift. As a matter of fact, there is more to gift-giving than meets the eye.
To make things easier for you, I have put together a mini guide to gift giving and I thought I would share it with you.
Annika's Mini Guide To Gift Giving
I have many things to cover, so I am just going to jump right in and get started.
Seasonal Gift Giving
We all know that Christmas is the most popular time of the year to give gifts. However, there is no reason why you should not give gifts on other days throughout the year. For instance here in Sweden, we celebrate something called Namsdag.
A Namnsdag is when your name pops up on a specific date of the calendar. We would normally not give a gift, but there is no reason why not. I know that many other countries also have the same Namsday tradition, and don't make a big deal out of someone's Namnsdag.
But, if you are tempted to give a gift, there is no reason why you shouldn't.
It does not have to be a big gift. It can be something small. Just because a gift is small, it does not mean that it is not special. Any gift given from the heart is special. A candle is a nice idea. If you are thinking about giving a candle, I would always buy one in a glass jar. That way, the recipient can keep the jar after the last flame has flickered out and remember their special day.
Gifts That Keep On Giving
During the recent coronavirus, gift-giving has become more important than ever before. However, the focus of the gifts we have given has slightly changed. Instead of giving a gift that lasts for the moment, many of us have focused on giving gifts that keep on giving. Unfortunately, some of you have not found it easy to find the perfect one that lasts. I know that it is not easy, but I have some ideas for you that you may want to check out.
Here is a little list:
If you like, you can always put together your own craft kit. From experience I know that people LOVE personalised gifts.
Are You A Passionate Gardener?
Whether you are an indoor or outdoor gardener, you are probably passionate about your hobby. It may even have taken over your life.
I found that all of the gardeners in my life are also very creative people. Not only do they love to garden, they also love to decorate their homes and gardens.
There are so many nice things that you can buy the gardener in your life. What I really love about giving garden-inspired gifts is that gardeners are so excited to receive them. So, once again, I have put together a few ideas for you.
For The Love Of Pets
Another thing you need to know about me is that I love pets. I know that many of you do as well. Sadly, I have come to realize that most of us don't celebrate our pet's birthdays. I think that we should. So why not have your friends around for a cup of coffee and to celebrate your furry friend's birthday?
The gift ideas for pets are pretty endless. Here is a top tip from me when it comes to pets' birthdays. Most of the time, I try to find out how old the pet is. Doing so gives me some idea of what he or she would appreciate. It is also worth pointing out that when you buy a gift for a pet, you are buying a gift for the owner at the same time.
A more senior dog would perhaps not appreciate a squeaky noisy toy. But, I am pretty sure that he or she would appreciate a nice comfortable blanket or a box of canine treats.
To celebrate the puppy's first birthday, you may want to buy a nice toy that lasts. It is worth spending a little bit extra. Kong is an American company that makes some excellent toys for dogs. They do cost more but are more or less indestructible.
Wrapping Up a Gift
How we wrap up a gift matters as well. I am more than happy to point you in the right direction of some nice wrapping paper.
That being said, why not make your own? These days we are being encouraged to think twice about what we throw away. Making your own wrapping paper or re-purposing material is easier than you may think. Over the last few months, I have been given some fantastic gifts out of re-purposed materials.
Still, stuck for a gift? If so, please feel free to carry on reading my blog or get in touch for some free personalized gift-giving advice. I would love to hear from you and help you to solve your gift-giving problems.
Related posts