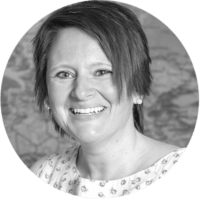 My name is Annika Vallgren, who made this website. I think it is enjoyable to wrap up and give away nice gifts.
You know when you find that ultimate gift, which suits a special person perfectly, it makes me really happy. But I actually started this site because I sometimes don't have much inspiration when I buy gifts. Sometimes I have no inspiration at all, actually. Other times when I thought I had found a good gift, the recipient became angry that the gift was wrong. It has also happened that the gifts were so good that the recipient cried with joy. I myself have wished that there is a site like this where I can easily find good suggestions for gifts for all occasions.
So instead of waiting for someone else to start the site, I did it myself. I hope I can help you find great gifts for any occasion!
Who am I?
So my name is Annika Vallgren, and I started this website. I work at Hjälp med Hemsidan in Stockholm. When I am not working with my own, customers help build their websites.
I like to sew, take photos, and spend time with my family in my free time. I have three children of my own aged 14 – 28 years. My family consists of my partner, a younger daughter, two runaway children, their families, and an adorable dog.
I enjoy learning new things and spend a lot of time on internet marketing and Project 24, which I am a part of. I listen to a lot of audiobooks, podcasts, and constantly learn new things through Youtube. It is usually something that I benefit from in my work.
Great gifts now
I started this website to learn more about search engine optimization and internet marketing. The choice was to make a page about gifts because I think it's fun to find perfect gifts, and the topic is easy to write about
I usually buy gifts for the children, dad, friends, partner, sister, etc. Now more, I have also got a son-in-law and a small grandson to whom I give gifts. In the past, I have found it very difficult to find good gifts. In fact, it had happened that the recipient had soured when the gifts were too cheap. Other times it has been such good gifts that I made my son cry with happiness. I myself have needed this site many times, and I hope I can help you so that no one gets upset that you find bad gifts. It is much more fun when the baby cries of happiness as well.https://www.youtube.com/embed/M64pM6ApEBc
The search for the perfect gift
When I give gifts, I always try to find that perfect gift that makes the recipient so extra happy. But sometimes, it can feel hopeless to find a gift at all. I myself would have needed this site many times. So now I have created it to help others find gifts.
A really successful gift I bought myself made the recipient cry. That's true, indeed. We were going on a long trip, and I ran into the toy store to buy a handheld video game with Pokemon. When I came out and handed over the present, my son was crying. I thought I had bought the wrong thing, but it was the other way around. I had bought such a good gift that he cried with happiness. This is how I want all gifts to be experienced!
I also think it's fun to wrap the presents extra nicely. With a nice wrapping paper and nice strings, or maybe some decoration of some kind. A perfect gift should be as nice on the outside as on the inside. Read more about stylish gift wrapping!
My work and education
I studied computer science at the University of Skövde, and when I left there in 2001, it looked tough on the job market if you want to work in IT. The IT bubble had just burst, which did not make it so easy to get the first job as a recent graduate. But I managed to find a job in data and programming.
Since then, I have worked with:
Computer support
Programming
Databases
Film
Web
Design
Printed matterial
Etc.
In 2012, I started Help with the website that I ran alongside my regular work until December 2018, when I decided to quit and devote myself to my own company full time instead.
My interest in websites
What I think is extra fun when it comes to websites is to try to get the website to rank as high as possible on Google (search engine optimization) and to constantly try to increase the number of visitors who come to the website. That's where the project with this website actually started. Here I could test different techniques and methods to get Google to list my page higher, without risking losing all my income on Help with the Website because I have done something stupid. As soon as I have a while left from working with Help with the website, I usually work with the page Good gifts.
I run a few more websites because it's fun to learn new things, and I think it's fun to make websites and write. The websites are in slightly different stages, but feel free to visit them!
Nice gifts now
This page, which I work with most now, actually. I think it's fun to find really nice gifts and to help others do the same. The site has become much larger than I initially thought.
www.nicegiftsnow.com
Help with the website
This page is my primary focus. Here I help my customers to make nice and useful websites for their business. Today, it is the most start-up company I help to get them started quickly with their business.
www.hjalpmedhemsidan.se
Smart housewife tips
I'm not particularly homely by myself, so it might seem strange to start a site with housewife tips? But it's actually not. My partner and my dad often give me tips I did not have any benefit or pleasure from, not until I started this site and started writing everything down.
www.smarthousewifetips.com

Goldendoodles
A website I started when I bought my puppy. There was so much question unanswered. The site is in both English and Swedish.
www.goldedoodles.se
Yes, that was all about me this time. Feel free to ask if there is anything more I should tell you!