The time from birth until it turns one-year you see enormous development. The child has gone from being rather helpless to become an independent small individual and learned to crawl, eat, talk and even sometimes to walk. It is clear that one anniversary must be celebrated! Here you can find inspiration for a one-year-party!
But how to organize a good 1-year-old birthday party? The first birthday party should, off course, have balloons, cake, and candy bags. Send us out a little more personal invitations to the 1-year-party. It can also be useful to prepare a play corner with lots of toys so that children have a lot to do. Good games at a 1-year-old birthday party baby race and ring games. Soap bubbles and finger paints also tend to be appreciated.
But keep reading and I'll offer good ideas and inspiration for the one-year-party!
INVITATIONS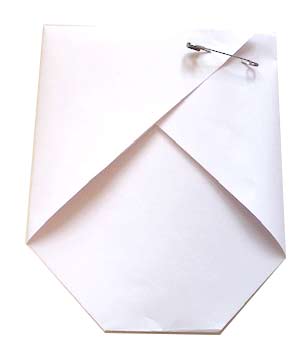 Invitations in the shape of a wave are done by cutting a paper to a square, fold it diagonally and then fold the two corners against each other. Write the invitation of the card and draw or attach a real safety pin at the front.
Or take a colored paper, double fold to a card and stick a picture of the baby on the front and inside the invitation card.
Cut out a big first thicker paper where you write the invitation on the back.
Write a story about the child and print on photo paper.
A year ago, a little princess was born. We named her Alice. In the first year, she has learned a lot: how to drink from the cup, feed herself, crawling, walking, hugging and taking mother's keys. Now she wants to meet with her best friends and their families to celebrate their first birthday. We hope that you can attend at Alice's first birthday
Where:
When:
HOW TO DECORATE AT 1-year-old BIRTHDAY PARTY?
Decorate the home with balloons, streamers, and bunting. Place frames with photos of the birthday child around the home. Cut large 1:s of thick paper, decorate with sequins in gold or silver, and hang them in the room.
Make a play area for the youngest children by putting a blanket in a corner of the room and add a variety of toys, where they can play with.
WHAT DO YOU SERVE ON A 1-YEAR-OLD'S BIRTHDAY PARTY?
A big cake with a candle on. The cake is something that most people appreciate. Ice cream is also something that usually being loved by most children.
Milk or juice to drink
CANDY BAGS AT THE PARTY
It is difficult to candy to such small children. Many parents do not want their children to eat sweets, either. But chocolate cakes alternative raisins or banana is fine to give a 1-year-old. Wrap the candy bag of tulle and attach a fine silk ribbon and "kisses and hugs from Alice to you. Thanks for coming on my first birthday party "
You can also add small toys, candy bag. Toys that you can give a 1-year-old, for example, a beach ball, stuffed animals, a bath toy or a picture book.
GAMES ON A 1-year-old's BIRTHDAY PARTY
Baby Race – This divided the children into two groups, one group for crawling and the other for pedestrians. Try to collect all the children who are going to compete at one end of the room and the parents of others. Now parents attracting their children by cheering and shouting at them. The baby comes first to the finish wins the race.
ACTIVITIES AT 1-year-old's BIRTHDAY PARTY
Ring dance and songs – all the parents sit in a circle with their children and sing and do the movements. It can, for example, be Itsy Bitsy Spider and so on.
Soap bubbles – it can be great fun to let the kids catch soap bubbles.
Paint with finger paint – prepare with oilcloth, a lot of paper, towels and other things to wash the children afterward.
Time Capsule – Hand out papers, envelopes, and pens and let each guest write a letter that opens on the 18th birthday. Please warn before, so they can think calmly about what they want to write. Then use a large jar and label it "Not to be opened before the year 20 ?? Alice ".
Let guests take a photo when he or she was a baby and then guess you know who is who.
RELATED QUESTIONS
What're great gifts to a 1-year-old? Toys as a 1-year-old likes to get the plush toys, animal pulling behind him on a string, sand toys, puzzles and books knots. More tips on what you can give a 1-year-old in the gift can be found here.
Are there other themes you can have at the party? About one-year-old, older siblings, they'll probably appreciate a princess party, pirate party or similar. They will certainly be of administering the party and tell me how småsyskonets birthday party to go to. More ideas on themes for the party, you can find here.
What can you play at a children's party? Treasure hunt and fish pond is mighty popular games for the party. Want more tips on good games for the kids, I have gathered them here.