It is not always so easy to find a good gift for a 4-year-old boy, not even his own son. But I have researched what they want, and here you will find a list of good gifts.
What are great gifts for a 4-year-old boy? Good gifts for a 4-year-old boy are, for example, cars, cooking items, scooters, dinosaurs, doctor's bags, and puzzles. But feel free to continue reading for more great gift tips for 4-year-old boys.
On this page, you will find many concrete tips on good gifts for a 4-year-old boy. I have also written a post with gifts for 4-year-olds with suitable things to give to both girls and boys.
The Best Gifts To A Four Year Old Boy
Four-year-old boys are at a playful, active age where they learn best through hands-on experiences. They also love to play and explore their imagination. So finding the perfect gift for a four-year-old boy can be tricky because you want to find something that will keep them entertained but is also educational and safe.
Factors to Consider When Gifting a Four Year Old Boy
When looking for the best gift for a four-year-old boy, consider their interests and what they like to do for fun. If they love to be outside, look for gifts that encourage them to explore and get active. If they are more inclined to stay inside and use their imagination, then find gifts that will help them create and play. And always look for safe gifts for four-year-old boys, as they are still learning about their bodies and the world around them.
Here are some gift ideas from Amazon for a four-year-old boy that are sure to please!
The Wish List Of A 4-Year-Old Boy
Sometimes it can be difficult to get a wish list from a 4-year-old boy. But really good gifts for a 4-year-old boy are: Batman, Spider-Man, space or dinosaurs are usually what counts when you ask them.
GOOD TOYS TO GIVE HIM for his 4:th birthday
There are actually many more toys that are not just about superheroes that are great gifts for a 4-year-old guy. There are many other gifts that they will love just as much if they receive them. Magnifying glass, binoculars, or if you have an old camera just lying around. Then it can come in handy and joy.  
Children at this age often play role-playing games, such as airplanes, shops, cinemas, etc. They like to draw, look in books, e.g. such as Lotta or Findus. They like to play with dollhouses, Barbie and Ken, swing, play doctor, restaurant, knight, Spider-Man, and pirates. They usually like to draw and start to get a little interested in numbers and letters. It can also be a good idea for music for children. If the family has a place, it is always appreciated with playhouses or play tunnels that children can crawl through.
When the children have passed the age of 3, it is usually no longer as important that the toys are childproof. The toys may contain small parts. But unfortunately, not all 4-year-olds understand that they should now stop putting little things in their mouths. So even for slightly older children, it can be good not to buy gifts that contain small parts. Unfortunately, toys can go into your mouth for many more years.
GOOD GAME FOR 4-YEAR-OLDS
Do you want to give a game as a gift to a 4-year-old boy? Memory game the children tend to be phenomenal at. Children had completely outclassed me when they were 4. Of course, they usually also like winning over an adult, so there have been a lot of memory games.
GREAT BOOKS TO GIVE 4-YEAR-OLD BOYS AS A GIFT
Children at the age of 4 usually like books such as Findus, Alfie Atkins and books like this:
EDUCATIONAL TOYS FOR A 4-YEAR-OLD BOY
Good and educational toys for 4-year-old boys are, e.g. lego, brio-railway, modeling, carpentry box, cooking toys, puzzles, and dolls. Why shouldn't boys be allowed to play with dolls too? There are also boy dolls to buy if you look a little. Boys usually enjoy playing with dolls as much as girls do, until someone tells them that they should not like it at all because they are boys. My son wanted to be with his sister and play with Barbie dolls… but someone had told her that he would not like that. He solved the small problem by getting the Ken doll, which was named Superman. Then he could also join in and play. I think it is a pity that children must be gendered and limited in what they are allowed and not allowed to play with for toys.
WHAT DO 4-YEAR-OLD BOYS LIKE?
4-year-olds like cars, action figures, stuffed animals, playing with trains, and active games. There are also a lot of role plays.
But what ever you do…don't buy so many things…
If it's a boy who already has his room full of toys, it may not be fun to give him more and watch the toy mountain grow. Then it is better to give him shares that will increase in value during his upbringing. It is also possible to give children of this age an activity gift like going to the swimming course. A gift that can actually save his life if he falls into the water. Or pay for his football lessons.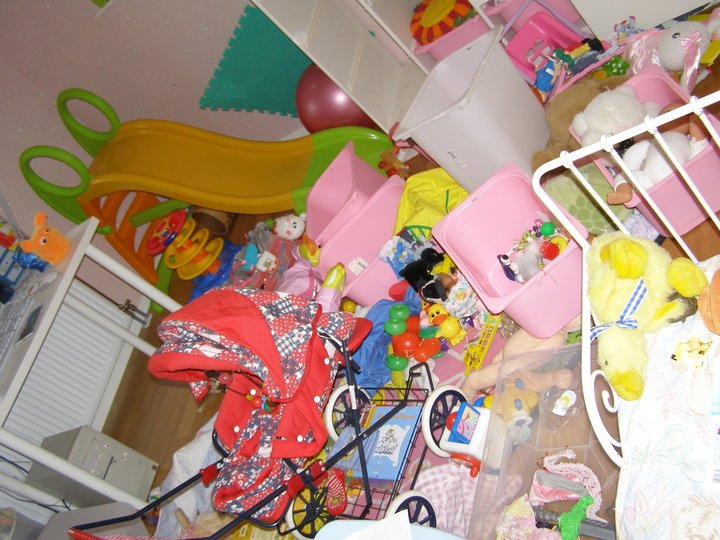 If you do not want to build on the toy mountain, it is also possible to give gifts that he eats. Sweets are always popular gifts for children.
GIFTS FOR OUTDOOR PLAY FOR 4-YEAR-OLD BOYS
Everyone feels good about moving, even 4-year-olds. So why not give him toys for outdoor play. Football, bicycle, tractor to ride on, swing set, pedal car, toys for the sandbox, or a scooter. Then, of course, it depends on what season it is that the gift is bought. If it is winter, a sled or a hefty shovel to build snow caves can be much more fun to get.
GIVE DECOR AS A GIFT TO A 4-YEAR-OLD BOY
4-year-old boys may not be so interested in interior design in general. BUT if you can find bedding with Batman, dinosaurs, space, or Spider-Man, you should definitely buy them. There may also be lamps, paintings, and other furnishings with favorite motifs.
BAD REALLY FUN GIFTS FOR A 4 YEAR OLD BOY
The boy's parents will hate you if you buy musical instruments for their son. If you want to get along well with them, avoid toys such as noise and musical instruments. But on the other hand… it's a really fun gift if you ask a 4-year-old guy. It can also be fun to watch for a while if you get to go home to your sedan. Here are some fun tools to give a 4-year-old guy as a gift:
Most 4-year-olds already have lots of toys. It usually means a lot of work for parents every night. So it can also be good to avoid toys with too many parts that can be spread over the house.
CHEAP GIFT FOR 4-YEAR-OLD BOY
Are you looking for cheap gifts for a 4-year-old guy? Maybe your child is going to a party with him. Here you will find some suggestions for cheap but fun gifts: Games such as Uno or memory. Paintings; crayons, watercolor, coloring book, or finger paint. Small action figures, spiderman masks, or dinosaurs. Small cars. You can also find very nice toys at flea markets. If you wash them before the child starts playing with them, there is no danger. Buying used toys is good for both the wallet and the environment. Soap bubbles can be very appreciated and amuse the child for long periods of time. If it is winter and dark, it can be a much-appreciated gift if he gets a reflex, with motifs he likes like soccer.
WHAT'S A BAD GIFT FOR A 4-YEAR-OLD BOY?
Gifts that 4-year-old boys do not usually like at all are clothes. But if it's a boy who already has everything, it can be tempting to buy clothes still. Then I can recommend clothes with Spider-Man and Batman. All clothes with the superhero are fun to get. It does not have to be Spider-Man clothes that are padded to mimic muscles, but an ordinary sweater with its hero on works just as well.
Factors to Consider when Selecting These Gifts
Durability – All of these gifts are durable and will last for years.
Educational Value – These gifts, like the Hot Wheels Ultimate Garage Playset and the LEGO City Great Vehicles Garbage Truck, have educational value.
Design and Functionality- These gifts are well designed and very functional. They will all provide hours of fun for the four-year-old boy.
Safety- All of these gifts are safe for four-year-old boys. They have been tested and are pretty safe.
Entertainment Value – All of these gifts are entertaining. They will keep a four-year-old boy busy for hours.
Age Appropriateness – All of these gifts are appropriate for a four-year-old boy. They are not too young or too old.
Safety – All of these gifts are safe for a four-year-old boy. They do not have small parts that could be swallowed or sharp edges that could be cut.
Chemical-Free – All of these gifts are chemical-free. They do not contain toxins or harmful chemicals.
Price – All of these gifts are reasonably priced. You can find them for under $100.
Conclusion
These are great gift ideas for a four-year-old boy. They are all durable, safe, and reasonably priced. They will also entertain and educate the child. You can't go wrong with any of these gifts. When selecting these gifts, you should consider the child's interests and what they would like to play with. It would be best if you also considered the gift's price and durability. With these factors in mind, you will be sure to find the perfect gift for a four-year-old boy.
RELATED QUESTIONS
What do you give as a Christmas present to a 4-year-old boy? Good Christmas presents for a 4-year-old are costume chains, dinosaurs, cloaks, pirate equipment, games, and dollhouses. More tips on good Christmas gifts for a 4-year-old boy can be found here!
What to buy for a three-year-old? Good things to buy for a three-year-old are jumping animals, an electric car, puzzles, pearls, pencils, and drawing pads. More gift tips for three-year-olds can be found here.
What do children want as a birthday present? It is a little different depending on age and gender. If you want a birthday present that works for children of all ages, I would recommend money or shares. More tips on birthday gifts for children can be found here.
Suggestions for further reading
I hope you found a good gift for the 4-year-old! Feel free to comment if there is something good I missed writing about! Feel free to share the page!